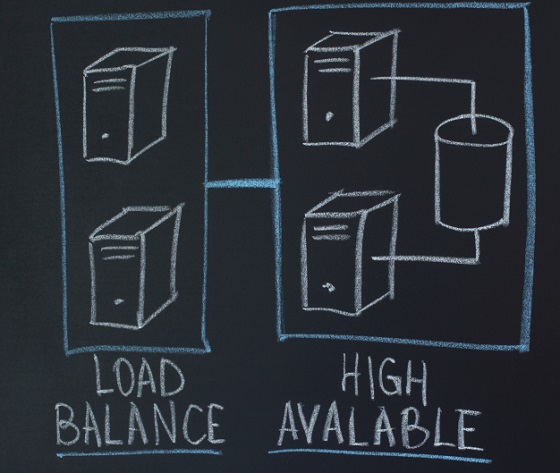 Just a quick post on what I know about configuring High Availability (HA) or Load Balancing for TM1 at the moment. Copying this link will save me some keystrokes along the way ;)
TM1 Web and Applications server can be fully load-balanced / HA if configured as per (from 10.2 upwards) using this IBM Guide.
TM1 Admin server and TM1 server itself cannot be load-balanced or configured for HA, there will have to be some downtime / lost connections if one of the servers goes down.
The usual configurations for TM1 Server 'high availability' / fast restore are (2 TM1 servers, A & B):
Using NAS to store data directory for A and have a stopped TM1 service on B pointing on the same data directory. If A goes down, we start B. Can cause issues with transaction log corruption (if A goes down in the middle of writing transaction log).
'Warm' backup from A to B : Scheduled copy of data directory from A to B (every hour or so). Open transaction logs will not be copied (locked by server process), so you need to run SaveDataAll before copy. Most commonly used scenario.
TM1 Replication could be used to setup an online replica, but it's not really reliable (I haven't tested the latest versions) and I generally recommend against using TM1 replication in real projects
Overall, TM1 is not an OLTP / line-of-business system and users are quite tolerant for down-time of a few minutes / hours, so I'd rather not go the hard yards to set it up unless it's really vital.
comments powered by