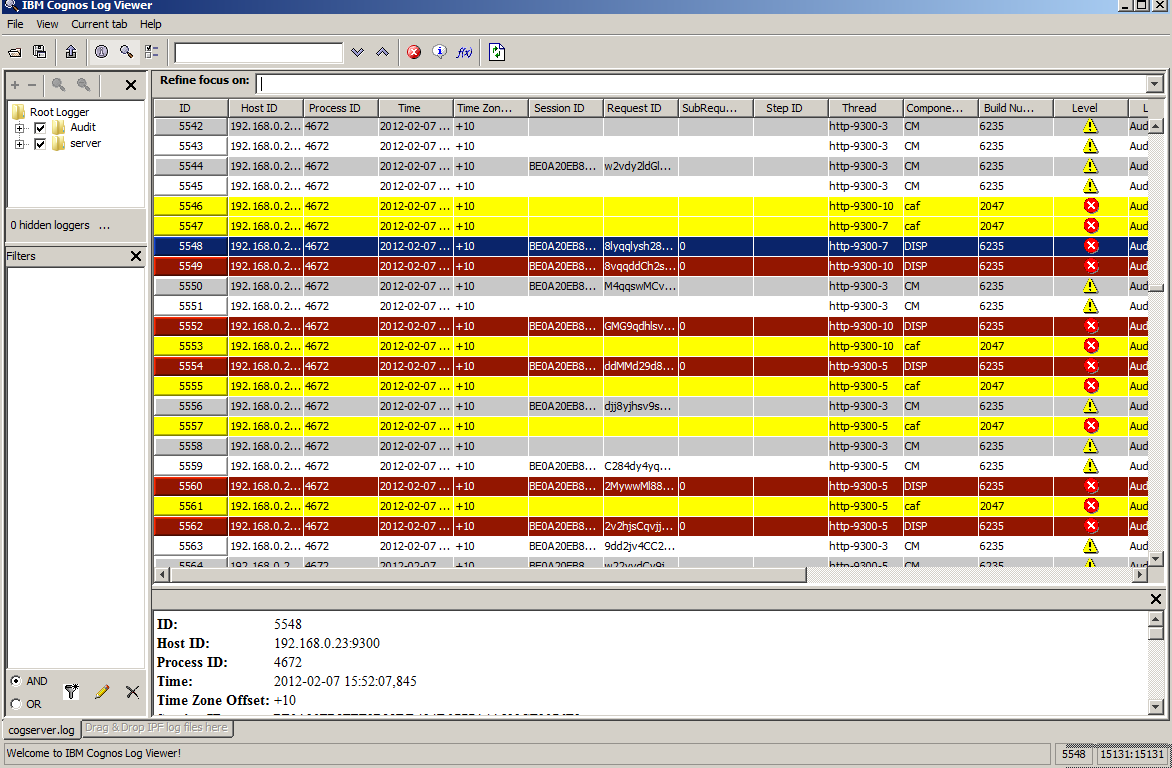 Continuing our weekly, monthly, quarterly instalments, let's talk about Cognos log files management.
I'm really puzzled by the fact that whenever I walk in on a clustered Cognos install, error logging is always set up just wrong!  Meaning not the way I like it :)
Cogserver.log file is your biggest ally in debugging anything happening in the environment, but do you really want to look around on 3-4-5 log files on every server?
Set up local log file on one server in a cluster (I use one of dispatchers for this) and point all the others to this one as a remote log server. Bingo, errors/warnings from all servers will fall to a single file. And that file suddenly gets a bit bigger and harder to digest.

Go to cognos_install\bin\ folder and run logView utility (logViewV2 in Cognos 10, logconsole in 8). It's a very nifty tool that gives you ability to add filters statements to search for specific error messages, filter time ranges and components:
BTW, don't turn off local logs on other servers, they might prove useful if that single logging dispatcher fails.
comments powered by