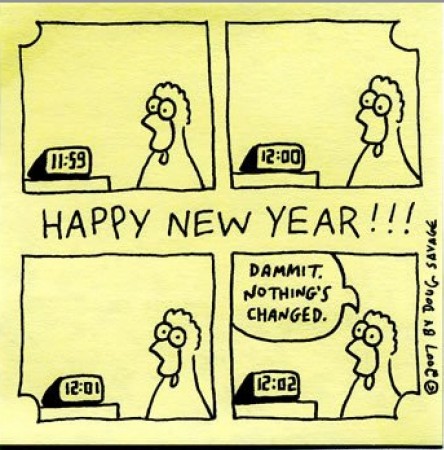 I've long avoided it, but let's try a "results & plans" post for 2012. Hoped to publish it on XMas break, then on  New Year, then on Old New Year and then just though that "done is better than good" and decided just to post it anyway.
2012 was a busy year ( although I really can't remember a non-busy year since I started working, seems like a life attitude), changing countries and starting in a new market was a good challenge.
Project stats:
2-3 (depending on the way you count) Enterprise planning projects. Controller integration was for one of them, deciphering PAD contents for another. Using dbms_lob.instr and substr is now a proven way for dependency analysis in EP. WIsh I didn't know that;
A full-blown Cognos BI dashboard with a bit of PL/SQL in background, multiple sources / countries / iterations, all in all long and tedious and the last ever project I'll do without signed requirements upfront;
A very interesting, although unexpected, SPSS gig. Unfortunately, we did only the first 2 weeks step (though I even got a small working model in that timeframe) and it didn't turn into anything more serious. Reading tons on how to approach the problem, problem itself and toying with SPSS and Weka (I used it to compare SMOTE results with SPSS)  was really a cool experience and I disappointed it didn't grow into a proper project. I still think that using Data Mining requires a tremendous level of data literacy and maturity from organisation (or a well specified and isolated business domain), so it's pretty hard to come by such a project;
A very, I would not say big, but complicated (with a bit of over to it), DWH with Cognos BI that we're now supporting / enhancing. With Datastage as an ETL tool and Excel files as source — there's tons of things you can do better. I strive to design systems to avoid handling things like multiple report copies for security for poor sods supporting them. And a lot of "proper process", with deployment comities and proper documenting. Real fun, as you can imagine;
A couple of TM1 gigs. There's a lot of TM1 gurus around, so I'm only helping a bit. TM1 stress testing tool got a few updates and TM1MN was released in 2012. And some mind-numbing Excel exercises;
And recently started DWH + BI project that has great potential. Most thorough approach to project I've encountered so far and proper documentation every consultant can only dream of. There's both a set of complicated reports (with iPad version, all bells-and-whistles) and a start of a proper DWH, really interesting one. Let's see how it goes,  very exciting so far.
The so-famous "other" category:
Been on a cool IBM BI Forum in Melbourne, sessions I've visited were top level and I managed to learn a few new names and shake a few hands. It's a pity there won't be one this year, I was getting to like it. Passed TM1 master certification test there, no more TM1 certs out there for me;
Jira and Confluence that I rolled-in at the second working week are starting to pick up in PMSquare. Good old fun, the same story of the uptake as in Croc: jira is more useful from the beginning, wiki needs a lot of nurturing;
Finally got into cloud story with Amazon EC2. Converted all PM2 machines into EC2, so that we don't have a physical server anymore (not that there was a lot to start with);
Obviously there was a lot less blogging than I wanted to.
Plans for 2013:
More BI & DWH work and, equally important, posts on this blog. There's a 2 year-old draft about common techniques in DWH modelling that I use and it's just the beginning. For some reason there's only a few DWH/ETL related posts on this blog, and I really like doing these things. Maybe that's because books are enough, it's pretty hard to add anything?
More "advanced" stuff like SPSS or other "data science". I'm looking at all the hyped Big Data (IBM Big Insights, for example), social media analytics and keep thinking that I have quite a nice background to do this (I did my PhD prototype using Hadoop, Cognos is what I do daily and SPSS is something that I like & have enough stats background to do). But I'm all so sceptical about the whole field and the way it's sold right now. Let's see, maybe by some odd chance I'll see something like that on my plate.
comments powered by